The Tutor
Maureen Mace is qualified Art teacher and an established artist teaching small groups or one-to-one sessions in her studio. A maximum of 4 students in a class means lots of personal attention and the ability to follow your own interests.
Looking for an unusual gift such as an art lesson?
Buy an art voucher which will entitle the recipient to two hours of art teaching for up to three friends or family to make an acrylic painting. It is a fun session with a painting to take home at the end of the session. All materials are included, just turn up in some old clothes (paint can stain).
Vouchers cost £80 and are often given as a special present for a birthday or as a thank you. Artist and teacher, Maureen Mace, will help you experiment during the first part of the session with various acrylic painting techniques. You will then be given an assortment of photos to use as an inspiration to make a painting using the techniques you have learned.
The sessions are fun and informative and everyone takes home an acrylic painting on canvas.
If you would like a voucher to give to someone or if you would like to come for a session yourself, please contact Maureen Mace 01223 500909 or email maureen.mace@hotmail.com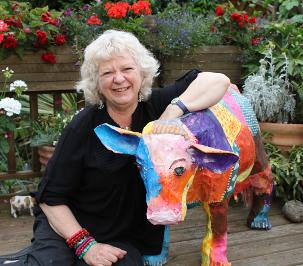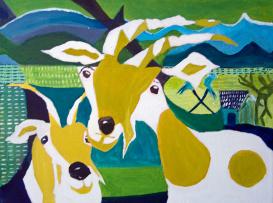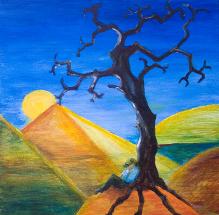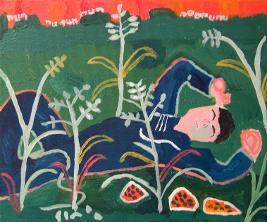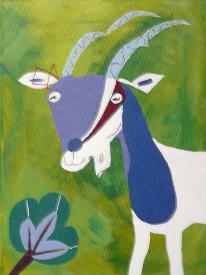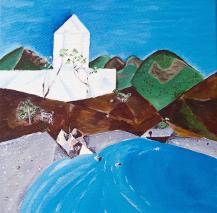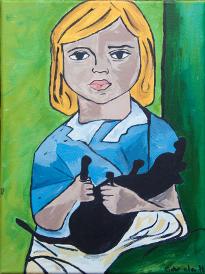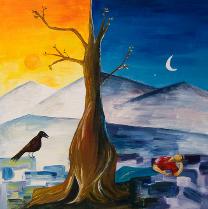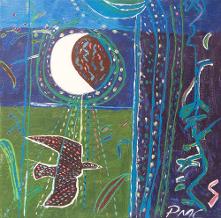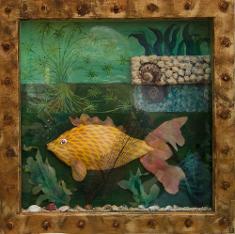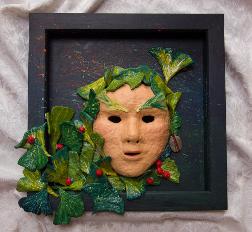 01223 500909 maureenmace@hotmail.com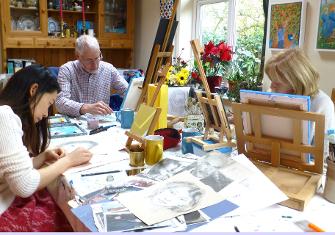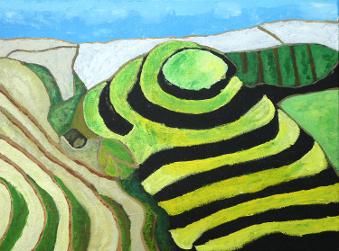 About the art classes
New art classes start in October 2023. There will be 2 groups, one on a Wednesday morning and one on a Thursday morning both from 10am to 12.30pm. Start date will be week beginning 17 April 2023 for 10 weeks. The groups are small with a maximum of 4 people in each group for lots of support.
Improve your drawing and painting skills. Students in the class have a say in what they want to do including themes. We can study watercolour and acrylics, relief printing, silk painting and collage alongside some art appreciation. We also make a visit each term to draw in one of the quieter museums in Cambridge. The classes are ideal for beginners wanting to try something different as well as those with a little more experience.
Price is £250 per person for the 10 week term which includes all materials. The fee is non-refundable and is to be paid before the term starts or on the first session of the term.
If you would like to book a place, please email or telephone. I welcome visits and would be happy to discuss lessons, show examples of work produced and answer any of your questions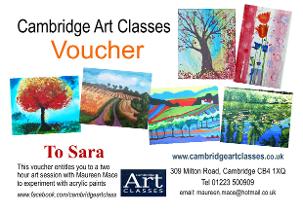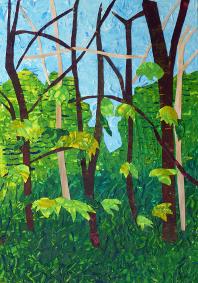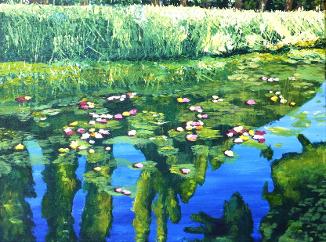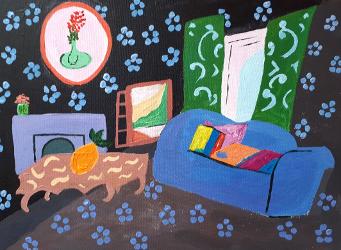 " I really enjoyed the work I did, Maureen was so enthusiastic and encouraging, I can't wait for my next session" RH