A sample of the images produced at Art on Sunday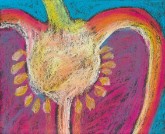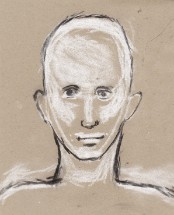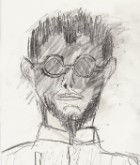 Drop-in sessions
Art on Sundays took place at Williams Art Gallery, Cambridge between January and March 2012.
Maureen Mace and Rosemary Catling, both qualified teachers and members of CAM who regularly show their work at the gallery, held drop-in sessions and the students created some amazing artwork.
They hope to start another group of sessions later in the year.
February 5th 2012 COALFACE Rosemary Catling will be helping you to draw faces using chalk and charcoal.
February 19th 2012 FAMILY ADAMS TREASURES Helena Anderson will be bringing atefacts and photographs from this project and Rosemary and Maureen will be showing you how make abstract drawings from them.
February 26th 2012 MY CAMBRIDGE Bring your own photos or use the gallery resources to make delightful images in mixed media
March 4th 2012 WATER, WATER EVERYWHERE Rosemary Catling will look at how artists depict water and help you create your own watery picture